Italian Riviera Holiday Rentals on the sea Pet Friendly Holiday Lettings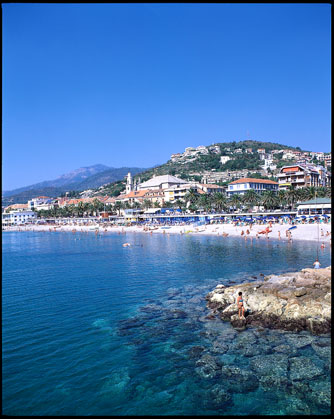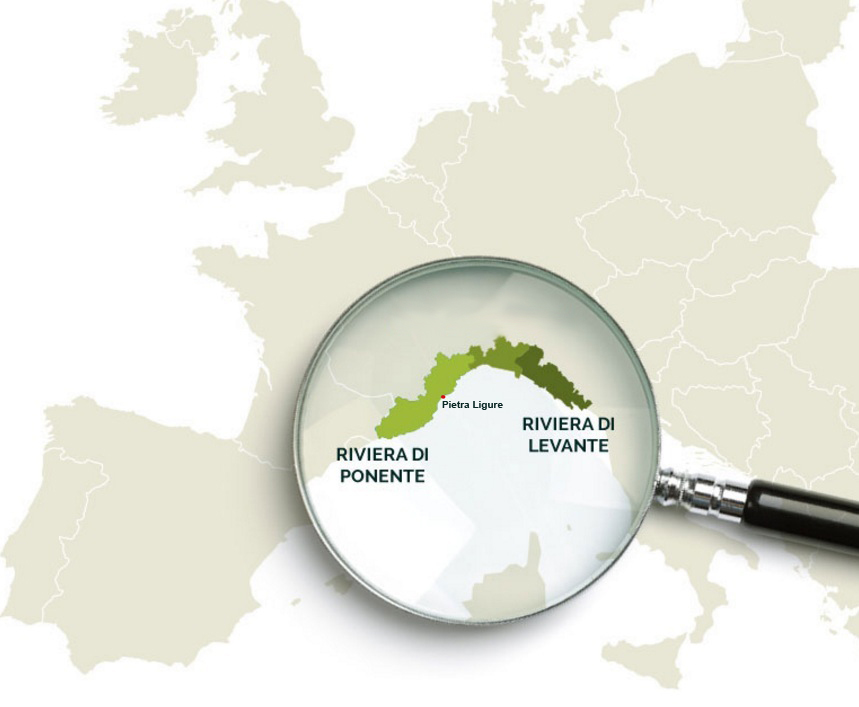 The Italian Riviera (Liguria) is a short span of land and sea that includes everything guests may search for: clear sea, sandy beaches and ancient villages, for a vacation filled with culture, fun and tranquility.
A few steps from the sea, open green valleys of secular olive trees and maritime pines.
For those who love outdoor sports, and enjoy beautiful landscapes, high mountains stand suitable for breathtaking mountain biking (also trekking), and along the routes (all with sea view), there are cozy farm taverns where can taste the specialties of the Ligurian cuisine and buy oil and white wines as Pigato and Vermentino.
Pietra Ligure is located halfway between Genoa and Sanremo, and offers visitors a modern movie theater with shows and international festivals, popular feasts, featuring genuine dishes of fish, mushrooms and vegetables.
Pietra Ligure has a lovely promenade with tall palm trees, gardens and playground for children.
The wide pedestrian area of the historic center has been recently refurbished, which among ancient squares and the typical "Caruggi" (narrow and picturesque streets) offers a lively outdoor shopping mall with shops, restaurants and pizzerias.
Pietra Ligure is pleasant throughout the year, but it becomes beautiful in spring and autumn, when the weather is wonderful and the beaches are uncrowded.
An elegant Italian Riviera, in which, not coincidentally, the winter tourism was born, started by the English and the Germans, who from the late nineteenth came here to spend the winter time in search of the sun and on the run from the fogs of the cold north.
Pietra Ligure is alive all year round, thanks to the many families who reach usually the Flowers Riviera, to spend their sunny holidays.


Choose Pietra Ligure between Genoa and Sanremo!

Pietra

Ligure

: "
A precious stone set in the Italian Riviera
"

An international tourist destination with wide sandy beach and mild climate all year long.
Numerous Resorts modern equipment, hotels, holiday apartments, villas and camping.
Possibility amazing walks and Hinterland excursions.
Beautiful promenade full of palm trees and flowered gardens.
Golf at Garlenda (Albenga).
Discotheques, pubs, wine bars, cinemas and theaters.
Interesting cultural and popular events like the Flower Festival "Pietra Ligure in Fiore".
Renowned pizzerias and restaurants with gastronomic specialties of the Italian Riviera.
Excellent and light spring water.
Highly prized is the local fruit and the typical wines, like Vermentino, Pigato and Nostralino of Ranzi.
Tennis, basketball, football field, skating rink, fishing, Italian bowling green, hiking trails for mountain biking and Downhill, windsurfing and other sports.

One of the most popular seaside village, with many well equipped bathing establishments
A mild climate the whole year round, long sandy beaches and a beautiful historic area: at Pietra there is everything!
A splendid sea promenade with palm trees and modern bathing facilities make Pietra a truly pleasant seaside resort suitable for everybody.
On the beautiful beaches you can calmly sunbathe and have lunch; you can also enrol at surfing and swimming schools, take part in aquatic sport tournaments, and do aquatic gym. Here there was one of the first dog-friendly beaches in Liguria.
In addition to sea and fun, Pietra boasts a beautiful historic area divided into Borgo Vecchio and Borgo Nuovo.
The Borgo Vecchio is medieval with the typical narrow caruggi, the high and colourful houses, the arched buttresses, the paved streets and the play of shadow and sun among the roofs.
The Borgo Nuovo is Renaissance. Walking in the centre you meet splendid medieval and eighteenth-century palazzos; the most important one is Palazzo Leale-Franchelli, with beautiful frescoed rooms and a rich library.
Of course, for gourmets there are opportunities to delight the palate: in September there is Very Sweet Pietra, where you can taste and purchase delicacies, cakes, wines and liqueurs coming from all over Italy.
In August it is well worth climbing up toward Ranzi, a small village immersed in greenery just 3 kilometres from Pietra, for the traditional Nostralino festival (dedicated to an important local wine): an authentic feast where you can taste tradition dishes and enjoy a glass of the red wine of "our old men."
The Italian Riviera Beach for families travelling with dogs
Where even the urban dog turned into a dolphin!
Rules of the beach for dogs of Pietra Ligure
Tip to spend your Italian Holidays: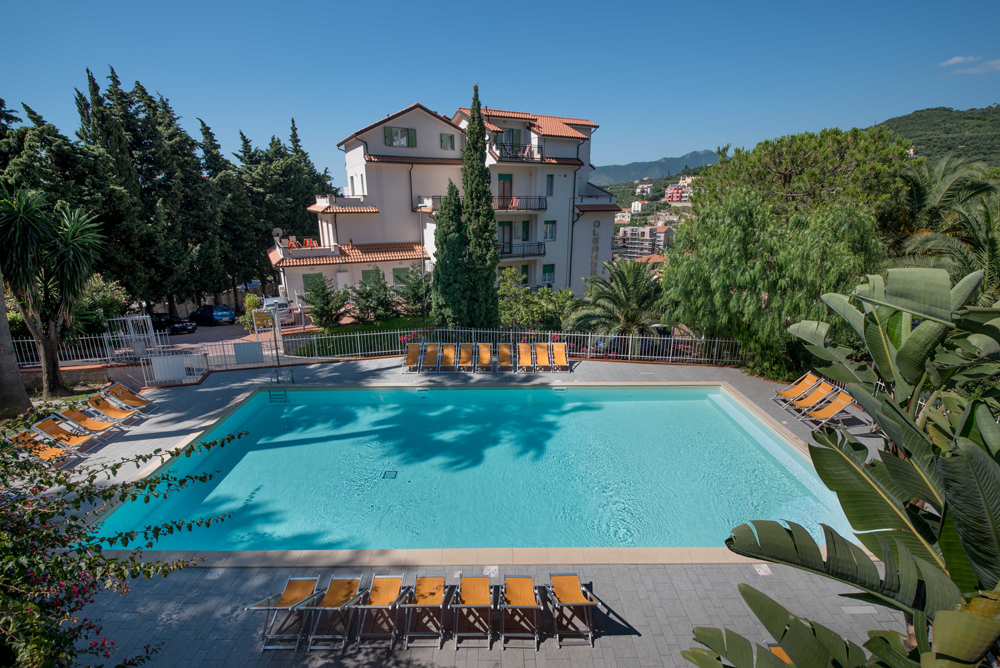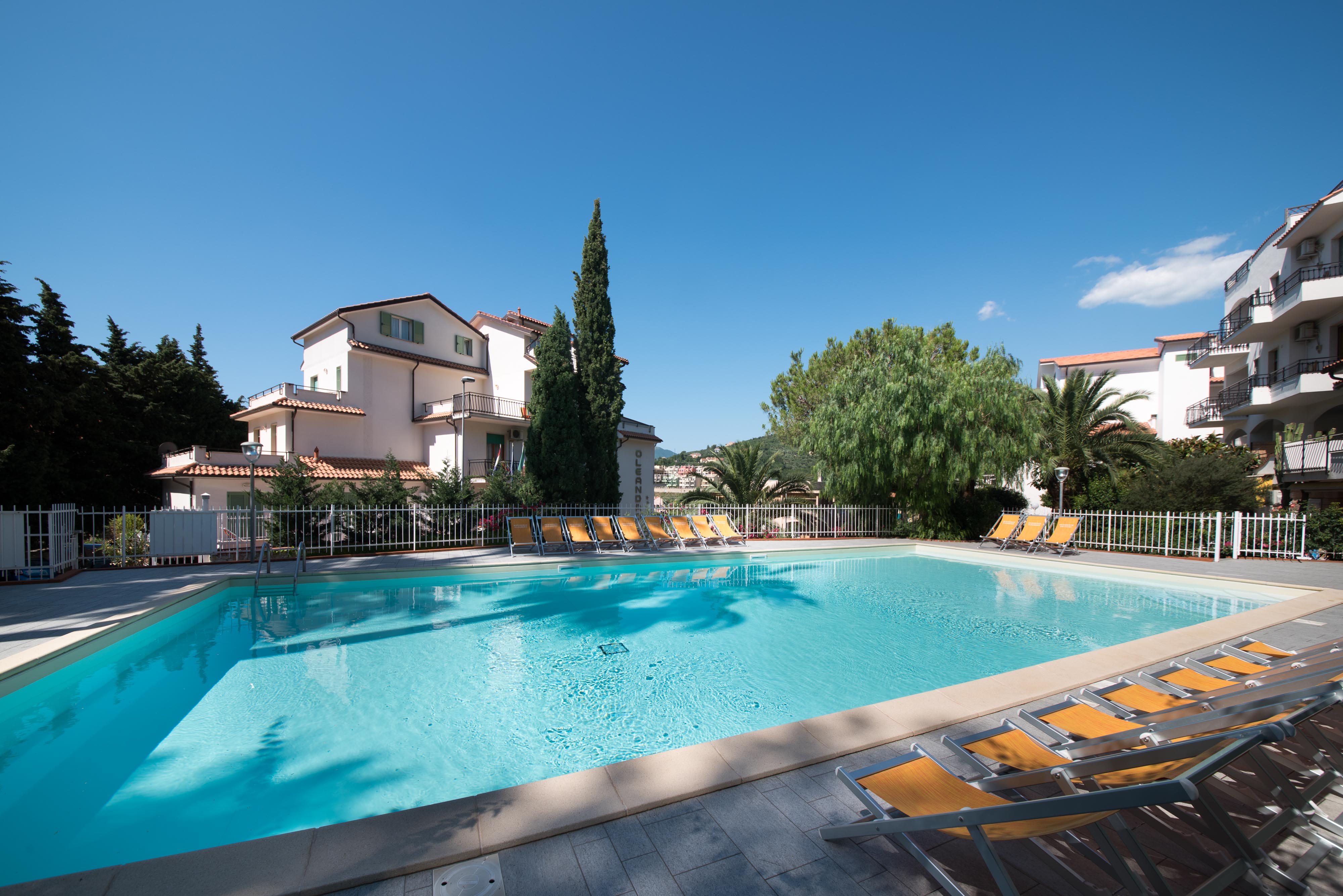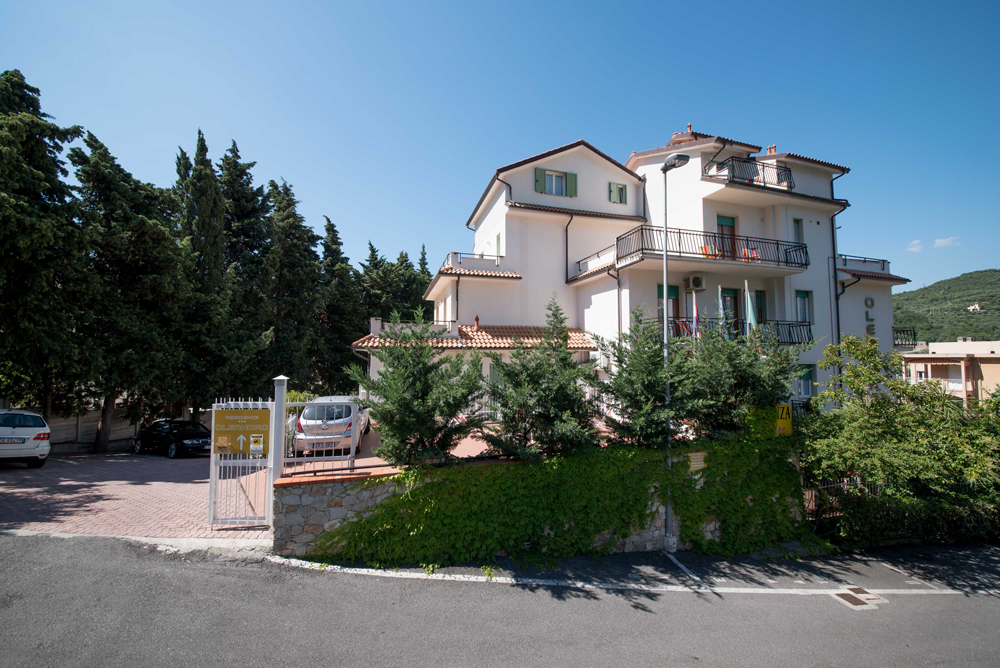 Position: An elegant mansion in the Mediterranean, original style and recently restructured. Perfect for families who wish to live their holidays free of stress in a familiar atmosphere, knowing they are taken care of in a friendly and professional way. At approximately 900 meters from the sea (walking distance 10 minutes) and 1200 meters from the historical centre and the promenade (walking distance 12 minutes).
Daytime shuttle bus available free of charge at fixed times. Mini market at 800 meters.
Equipment: Two elevators, air conditioning and heating throughout the property; private beach facilities; an other beach where our dogs are allowed, small private garden that is reserved only to the dogs, solarium with deck-chairs, large swimming pool (located in front of the house) with Jacuzzi surrounded by a green area, open from april till the end of the season; Bar with garden (delivery service of milk and bread in the house), table football, games room for small kids, garden overlooking the sea with barbecue corner and table tennis, fun outdoor games for children, library.
Babycot and small high chair, baby bath; area for laundry with use of the iron.
Cars, scooters and bicycles for hire, private car park (1 per apartment).
Washing area and equipped workspace for repairs and storage of bikes and mountain bikes.
Apartments: practical well-equipped kitchenette with a cooking corner (Gas powered) with cutlery, crockery, pots and pans, coffee maker Italian Moka, and a microwave.
All bathrooms have a window and a hairdryer. Weekly supply of bed linen and towels, telephone, safe, satellite TV, Internet access.
Large balcony or a sun terrace equipped with 2 sunchairs, 1 table and 2 plastic chairs.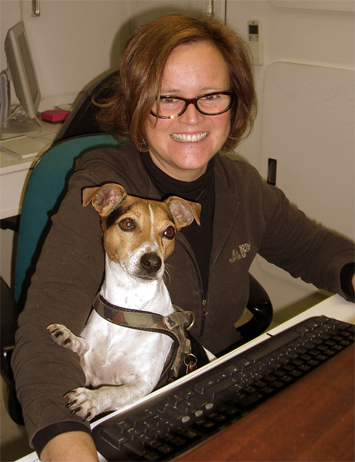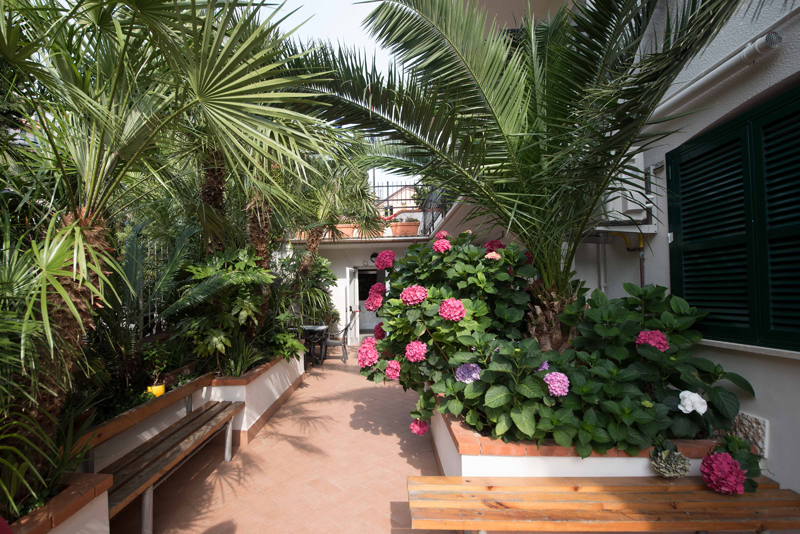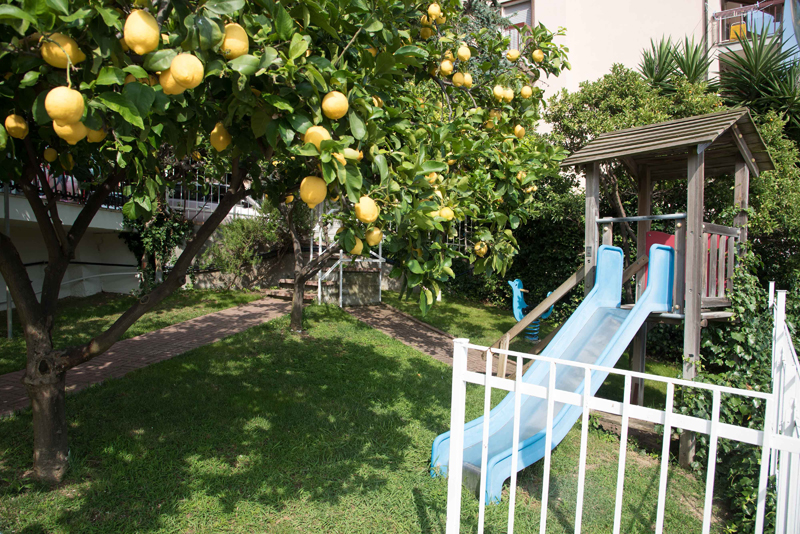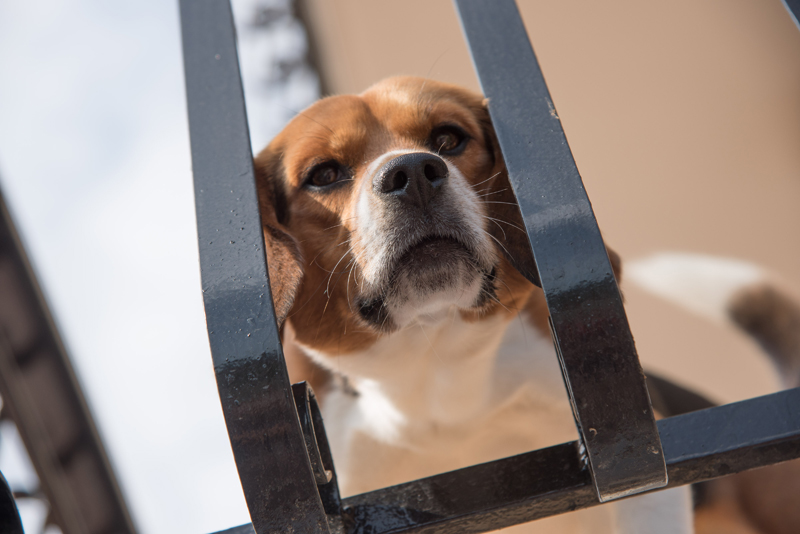 RESIDENCE OLEANDRO - Via Moilastrini, 54 - 17027 - PIETRA LIGURE (Savona) Italian Riviera
REQUEST OF INFO Phone +39.019.625071 - Mobile +39.335.8341394
P.IVA 00840270094
________________________________________________________________________________________